Exactly what you need.
We often wish we could help the ones we love escape the worries of modernity. To give them the opportunity to find peace and community. Gift a promise, one of future time spent together or of a solo getaway to recharge spent batteries. Give the gift of Nordik Spa-Nature this holiday season.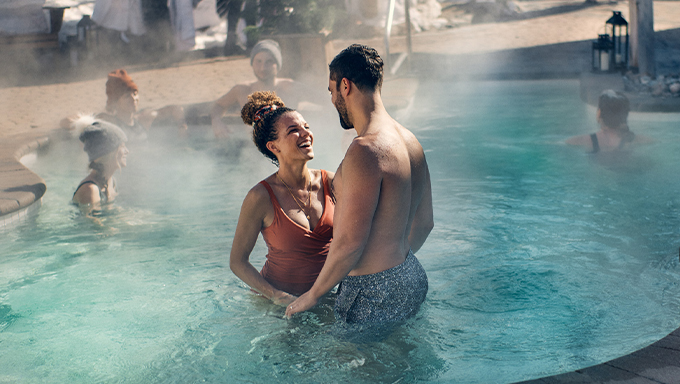 OUR FAVOURITE
Signature Package
Offer a wellness getaway with the complete Nordik Spa-Nature experience. The Signature Package includes access to the Thermal Experience, the Källa treatment, and the 60-minute classic massage of your choice.
More Holiday Packages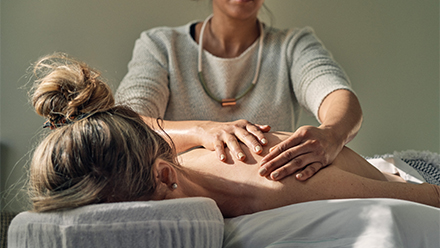 The Classic
Give the gift of pure relaxation with a tried-and-true classic. This package combines the complete Thermal Experience with a 60-minute classic massage of your choice.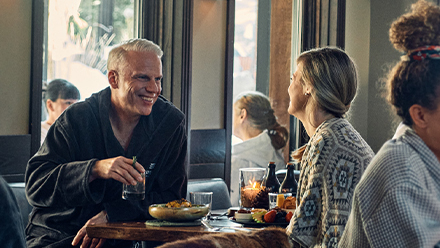 The Gourmet
Gift a delightful gastronomic experience created by our chef and punctuated by local fare to your epicurean loved ones this holiday season. The Gourmet Package combines the Thermal Experience with a 60-minute classic massage, and $45 in our restaurants.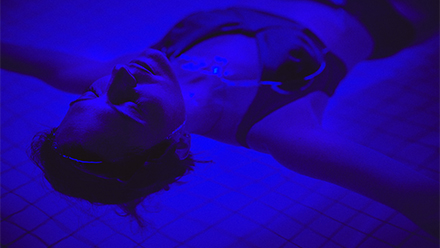 The Epicure
Discover the benefits of weightlessness and thermotherapy with the Epicure Package. This package includes the complete Thermal Experience, $55 in our restaurants and unlimited access to the Källa Epsom salt flotation pool.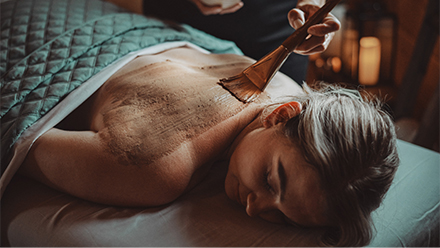 The Getaway
Savour every instant of your experience at the Nordik Spa-Nature to the fullest with the complete Thermal Experience along with the classic body care and massage of your choice.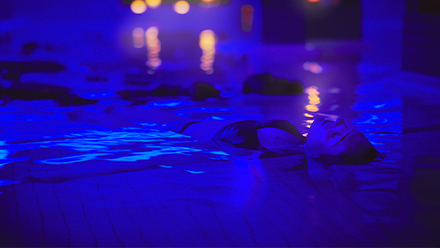 The Escape
Take the gift of rest to the next level with the complete thermal experience and the soothing sensation of the Källa flotation pool. It's the perfect combination to allow your loved ones to leave their troubles behind.